My San Francisco Homepage
Having (stretching a point) "recently" moved from Britain to Babylon-by-the-Bay, and being a geek by profession (if not by nature), I found it necessary to create a homepage. So here it is - my San Francisco Homepage.
---
(click the pic for a bigger version)

There you are. Next question?

On a more informative - and possibly more serious - note, I am a butch dyke, an unashamed sadomasochist, and a longtime activist in identity politics (as googling me will show you). I'm a network engineer and I'm available for consulting about your home network - if I like you. I recently rediscovered my love for John Waters' movies, not least Serial Mom. (Note: I'm so excited that Hairspray has been re-made!) I love my Ford (the current one is a '01 Explorer SportTrac). I have a home in Oakland and really like the East Bay - but moved back to the peninsula, where I had not lived since childhood, when I moved in with my sweetheart Marilyn.

Published with permission. If you don't understand why some people choose to be kinky, I think this poem says it all

The woman with me is my wife, Marilyn. I'm crazy about her.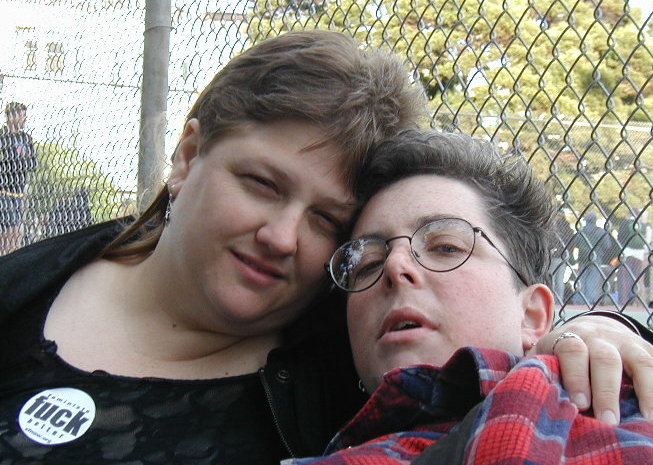 ---
Here are some links to a couple of my favourite pages.
---
I hope you have enjoyed this brief trip to my world. If so (or if you want to know more), send me e-mail by clicking . If not, oh well.
---